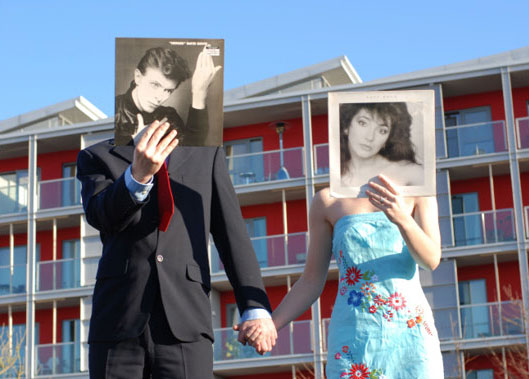 Love Letters Straight From Your Heart Uninvited Guests (UK)
Let's raise our glasses to long lost loves and current lovers, to mums, to dads and to absent friends. Uninvited Guests stage an event that is somewhere between a wedding reception, a wake and a radio dedication show. We speak of our own and other's loves – deep, passionate, ambivalent and unrequited – and dedicate songs to them.Using dedications contributed before the event, the performers recite words exclusively written by those in the audience, creating unique content for every show that is then interspersed with back-to-back songs played in an amateur DJ battle. Audience and performers are seated at two long tables, where cava is served, toasts are made and speeches given, continuing the company's practice of blurring the lines between theatre and social festivity. If you want to join us on this happy occasion, send a dedication to someone you love to
info@uninvited-guests.net
. Uninvited Guests is a UK/German company founded in 1998 and based in Bristol. They are dedicated to producing innovative, collaborative and challenging work that uses the high-tech and low-tech, visceral and virtual, new and second-hand material, to produce original and ground-breaking performance pieces. Love Letters Straight From Your Heart is presented alongside another show from this company Make Better Please during Fierce at two separate but historically resonant sites.
http://www.uninvited-guests.net/home
A BAC Scratch and an Arnolfini We Live Here commission. Also commissioned by Leeds Met Studio Theatre. Produced by Fuel, presented in association with mac.